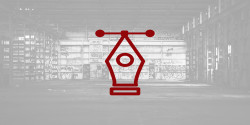 I haven't had much time this past week to work on projects or my site. I've been kicking around logo ideas for a while and I decided to focus what few hours I had tonight continuing to work ideas in my vector illustration program, Inkscape.
Here's my current candidate:
The text in the top is a custom modification of text from the Granular BRK typeface. The text on the bottom uses the Zephyrean BRK typeface.
I would appreciate your feedback.
---